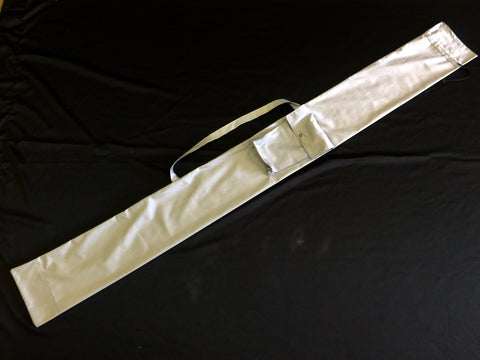 Bow Bag (w/ front pouch)
A cloth bow bag designed to protect your traditional longbow or recurve bow during transport to and from the range. Bag measures 80 inches long by 8 inch wide with a double thickness bottom and draw sting to secure it closed as well as a simple shoulder strap.

This model also includes a 12 inch by 6 inch pouch with snap on the front of the bag intended for your archery accessories such as gloves, bracers or string wax.

Bags are hand made come in assorted colours. Please select from our in stock selection of different colour options using the drop down menu. 

These items are crafted in Calgary In partnership with a local costuming company- Di Designs. check out http://www.didesigns.ca for more information or to inquire about a custom bag.
---
We Also Recommend